Beskrivelse
REACTOR CI :
VERSATILE AND SECURE.
Dedicated to commercial and residential projects, Phantom Reactor meets professional market standards for connectors, using only wired installations (retrofit or new structure), home automation and the option to choose the most suitable professional audio format. Deliver sound of unrivaled quality with unique design and absolute safety.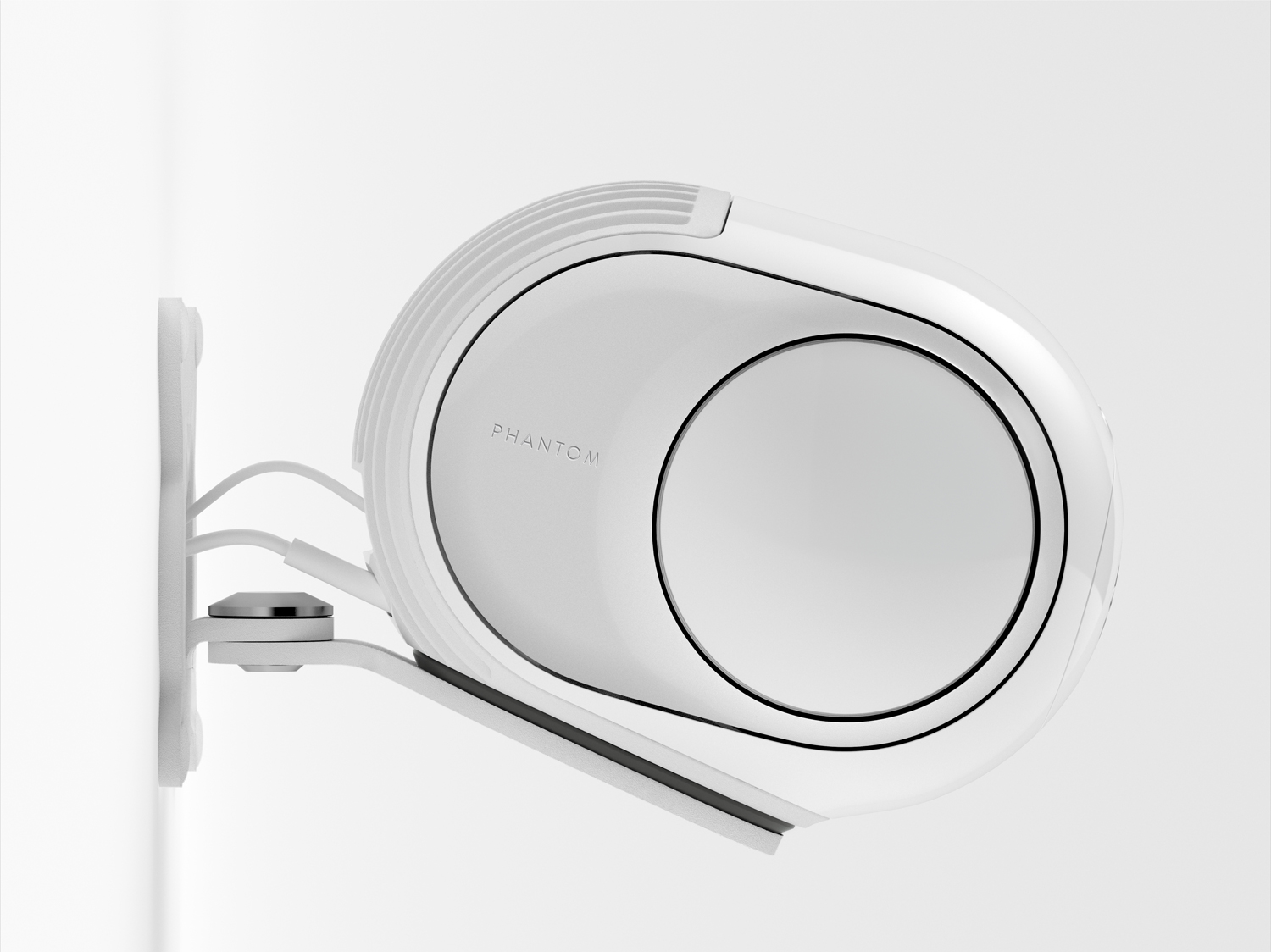 PHANTOM REACTOR CUSTOM
The new Phantom revolution. More compact than ever.
Inherited from Phantom's proprietary sound and design technologies, Phantom Reactor Custom is a 2-way active loudspeaker, specifically engineered to provide unique experiences in custom whole home audio and commercial spaces.
Embedding professional features such as Dante network and analog/AES input, Phantom Reactor Custom was made to fulfil integrators technical requirements.
Applications :
• Residentials
• Cafés & Restaurants
• Resorts & Hotels venues
• Retail stores
• Gym & Sport centres
• Offices
• Shopping malls & Department stores
UNREASONABLE SOUND. UNDER CONTROL.
Phantom Reactor CI can be integrated with various ecosystems—such as Crestron and Control 4—thanks to the compatibility of our drivers. Easily configure and control your installation from your network infrastructure. As easy as it sounds.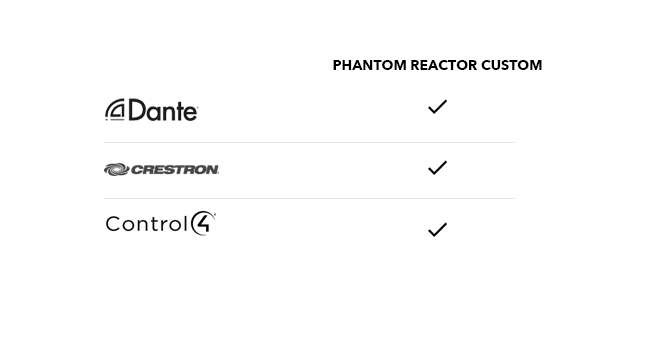 KEY FEATURES
Best in-class active speaker : featuring Devialet's ADH® amplification technology, the most awarded technology in High end history (+80 awards for Devialet)
Full range speaker architecture : Reactor Custom reproduces ultra-low frequencies that resonate beyond the limits of the human ear. The sheer thrust force behind each lateral woofer generates an unusually strong physical impact for speakers this small.
Ultra-compact : 3L for 4.3kg, ensuring the right balance between interior design's requirements and sound performances
Resistant : IP44 to ensure reliability over time