Beskrivelse
High Density Presence and Richly Detailed Sound Ensured by High Sound Quality Parts and Design
All channels use ultra high performance ESS ES9016 DACs, which provide 192kHz/32-bit compatible superior SN ratio and dynamic range, ensuring faithful reproduction from Blu-ray and other players, as well as from high resolution sound sources input through networks. Matched to the design of the DAC circuit, which achieves stable ground potential (DAC on Pure Ground), they provide high precision D/A conversion. A new Volume IC realises low noise and superior sound orientation, and a superior low jitter clock circuit is used for clear and vivid network audio. In addition, the internal design separates the power supplies to the analogue circuit boards, eliminating high frequency noise interference from the digital circuits. The shielded power supplies restrict noise radiation and the large power transformer minimises vibration.

YPAO-R.S.C Sound Optimisation with High Precision 64-bit EQ Calculation and Speaker Angle Measurement
YPAO analyses room acoustics and performs speaker angle measurements, then calibrates audio parameters to achieve the best sound atany of several listening positions. The height of the presence speakers is also measured, to optimise the 3D sound field. R.S.C. (Reflected Sound Control) corrects early reflections for studio-quality sound. YPAO also uses 64-bit EQ Calculation for realising the most natural room acoustics possible.YPAO 3D provides automatic sound parameter optimisation that maximises the 3D sound field effectiveness of CINEMA DSPHD3 as well as Dolby Atmos.

AVENTAGE AV-receivere: designet for å levere lydkvaliteten på høyeste nivå
AVENTAGE serien er designet og konstruert for å gjengi en massiv lyd med mye «»kropp»», for å kunne gjenskape film og musikk på beste sett. Gjennom å kombinere og harmonisere tradisjonelle og avanserte teknikker kan vi få fram de detaljer som HD-lydformatet tilbyr. Hver lille faktor og detalj som kan påvirke lydkvaliteten har nøye blitt testet og valgt ut med omsorg. Alt fra material og komponentvalg til konstruksjon, kretsdesign og vibrasjonsdemping gir den «»soundtuning»» vi etterstreber. Resultatet er AVENTAGE modeller som gjengir HD-lyd med detaljer, realisme og trykk – så du kan nyte førsteklasses lyd av studioklasse i ditt hjem.
Specially Designed High Rigidity Chassis Eliminates the Effects of Vibration for Greater Sound Purity
As part of the no-compromise design policy, Yamaha created an advanced chassis with strong rigidity. Chassis stiffness is enhanced by an H-shaped cross frame that boosts mechanical strength, by adopting aluminium side panels that increase the stiffness of the housing, and by a three-ply structure with independent top cover and side panels. Any external vibration from the rack or other sources is damped by heavy insulators. The A.R.T (Anti-Resonance Technology) Wedge in the centre of the bottom cover acts as an additional vibration countermeasure and firmly supports the internal circuits and delicate parts. In addition, this model has a double bottom chassis and rigid bottom frame to further enhance chassis rigidity and reduce the transmission of vibration produced by the large power supply and other internal components.

Noise Resistant, Highly Reliable Balanced Connections and High Quality XLR Terminals for Long Subwoofer Cables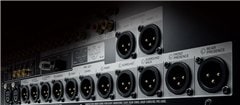 Electrical noise may be generated due to connection with other AV components and even to the connection between them, as well as from other sources of external noise. To ensure that the CX-A5100 is not affected by this distortion, it uses balanced connections that are highly noise resistant—the same type generally used in pro audio equipment. Even the RCA unbalanced connection uses a ground sensing transmission method that achieves simple balanced transmission. Even when each channel is used independently, the impact of noise flowing between the preamp and power amp is removed, minimising sound quality deterioration due to the connection. XLR terminals allow use of the long cables that may be needed to connect a subwoofer. The CX-A5100 also allows balanced audio input connection to high grade source components such as CD players
MusicCast utvider mulighetene for underholdning
Spill innhold fra en annen MusicCast enhet, eller fra en Blu-ray eller CD-spiller som er tilkoblet et MusicCast produkt – all musikk blir tilgjengelig i alle rom i huset. Om du har musikk lagret på en PC eller NAS kan du via DLNA spille den musikken også, alt som kreves er at det er tilkoblet samme nettverket. Du kan til og med spille ut eksternt innkoblede lydkilder som TV eller BD-spillere. Lyd du sender til enheten med bluetooth kan også sendes videre til en annen MusicCast enhet i et annet rom.